Signature Services
Spa Lé La services include 30 minutes of Lounge Time before or after your appointments.
Facial
Want to recapture that youthful glow? You'll enjoy a clean, antioxidant rich service with acupressure; a relaxing arm, shoulder, neck and hand massage; and natural elements that will leave your skin feeling baby soft. The products we use in our facials are natural and safe, without harmful ingredients.
Focus on one of two things:
Mini Facial – Steamed enzymes for exfoliation to give your face an unbelievable glow, with upper body massage.
Extractions – Experiencing acne breakouts in multiple zones? This extraction session is great for clearing congestion. Skin is left clear and smooth.
Speedy clearing for emergency breakouts in one zone: forehead, nose, chin or cheek.
Get your glow on for your trip or see us for much needed hydration on your return home. This is the perfect facial for you.
We start by exfoliating the surface of your skin with a brightening enzyme to give you a glow, light extractions if needed. Then we will apply healing laminaria (100% pure seaweed oil) and spirulina oil that provide antioxidant protection against environmental exposure. We infuse the oil with a Korean heat wand and seal it in with the cold wand while reducing puffiness. We then use hydrating serums that we infuse with Oxygen for a plump dewy bright finish. Perfect for those traveling during the holidays.
ADD-ONS
Microdermabrasion
10 min $45
Pumpkin Peel
10 min $45
Machines
10 min $85
Massage
After 30 years of massages at spas all over the world, owner Trina Renea created the ultimate massage. Our Signature Massage is like no other. It focuses on all parts of our body that crave attention… facial acupressure, scalp massage, hands, feet, and back.
Massage Therapists focus on your specific needs to put you into deep relaxation and healing.
May include Lymphatic Drainage, Reiki, Craniosacral therapy, Shiatsu massage.
We start by using a natural-bristle brush to gently but firmly brush your skin in long strokes toward your heart usually, going over each area two or three times. At your belly, we brush in a clock wise motion. It helps detoxify by increasing blood circulation and promoting lymph drainage. Dry brushing stimulates the lymphatic system while invigorating the skin. Can be added onto any massage service.
Reiki
50 min $150
|
90 min $200
In Reiki, the practitioner transfers energy by placing their hands over or on the client. … Improving the flow of energy around the body can enable relaxation, reduce pain, speed healing, and reduce other symptoms of illness. Reiki has been around for thousands of years.
Reiki works on different levels the physical, mental, emotional and spiritual enhancing everything in life. … This ancient Japanese method of healing uses energy to balance the body and mind, and its benefits can be felt by both Reiki practitioners and their clients.
Craniosacral Therapy is one of the most gentle, yet powerful forms of alternative treatment available. Craniosacral Therapy is NOT a massage. You do not disrobe, and no creams or oils are used. It's a form of light-touch body work that enhances your body's natural healing processes to improve the operation of your central nervous system. Car Accidents, Falls, and Impact Injuries respond incredibly well to this work. When applied shortly after an accident, it can prevent trauma from settling into the soft tissues of your body. For older injuries, it can release trauma from the body's connective tissue and nervous system. Results are long-lasting, and in many cases permanent since the changes come from your own system. Session results are immediate for most of our clients although some long-term conditions may require follow-up treatments.
Client stays fully clothed in yoga attire, tank top preferred. This is a session focused on stretching & opening chest, arms, shoulders, pelvis, legs with emphasis on hip flexors. This session includes compression, reflexology, craniosacral & massage to arms, hands, feet, neck, face & scalp. The combination of these modalities are essential to reduce pain, stiffness, increase range of motion, improve postural issues, relieve tension, increase circulation, reduce anxiety, improve depression, improve sleep and promotes relaxation throughout your body. The Restorative Massage is ideal for postpartum or for those seeking alternative body work while clothed. This session is also ideal for anyone feeling restriction throughout their body or needing to improve energy flow throughout your body to support you in restoring you to your best self.
Acupuncture
Please click this link for information and to book. https://www.tamryn.org/
Hair Removal – Waxing
Our expert waxers use clean natural wax. Absolutely NO double dipping ever.
Brows
$25
Brazilian
$65
Bikini
$45
Underarm
$25
Full Face
$60
Upper Lip
$20
Half Arm
$40
Full Arm
$65
Chest
$30
Half Back
$30
Full Back
$40
Half Legs
$70
Full Legs
$105
Neck
$17
Tummy
$35
Ear Waxing
$17
Nostrils
$17
Retreat Services
QUIET ROOM ADD-ONS
Enjoy a warm, relaxing foot soak in our Footsie Tub that can be customized to meet your needs with epsom salts and essential oils. The disposable liner will put your mind at ease knowing you're in a safe, clean environment.
Our state-of-the-art leg massager will have your feet shouting for more, instead of begging for mercy. There are dual foot rollers available which work on the bottom of your feet to stimulate the acupuncture points while they spin. The motion of these rollers triggers instant relaxation throughout the body and also improves blood circulation in the feet.
Perfect Membership Plan | $89/mo
Membership Includes:
Each month chose between a 50 minute Massage or a Relaxation Facial.
Also receive a complimentary retreat service of a bath, nap, massage throne, or infrared sauna.
10% off all other services and products.
Every 500 Loyalty points receive $10 off your bill.
Complimentary childcare during services
$21 for initiation fee and freezing fee
Spa Lé La Package | 2hr 5min $255.00
Start with a luxurious bath followed by our extremely popular Signature Massage. Then head into our famous Signature Facial created by our owner Trina from the Facial Bungalow. You will want to repeat this combo again and again! It's to die for.
Package Includes:
bath
Massage 50 Minutes
Signature Prevent Facial
Spa Lé La Special | $50
($60 Value)
For once, the slipper is on the other foot. We're talking downtime for adults!
Choose Two Retreat Services
Nap Room, Bath, Infrared Sauna, or Massage Throne.
Childcare Services
Please call before coming to the spa to make sure we have the space in the playroom, or make your appointment in advance. One child is complimentary during services. Each additional child is $6.00 per child for each service hour. Based on availability.
For more information, visit our Kid's Classes page.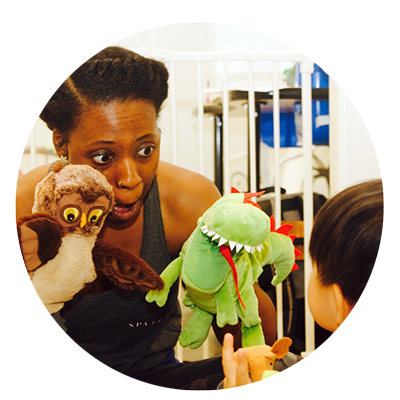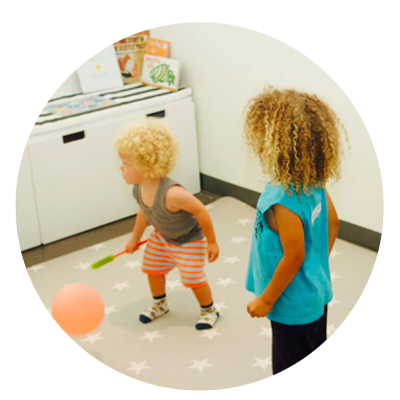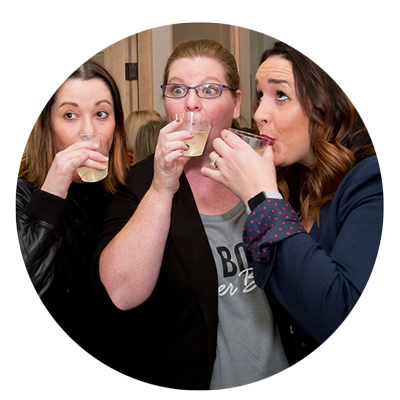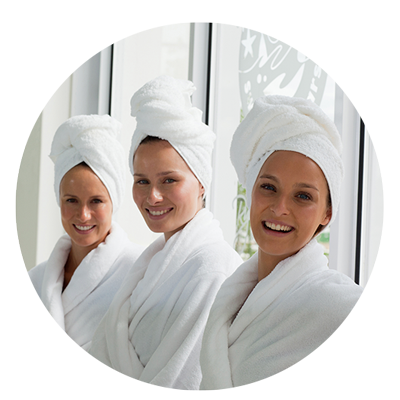 Evening Soiree
Want to have a private soiree with your friends?
Call (747) 227-4338, email us at info@spalela.com, or ask for more details at the front desk.